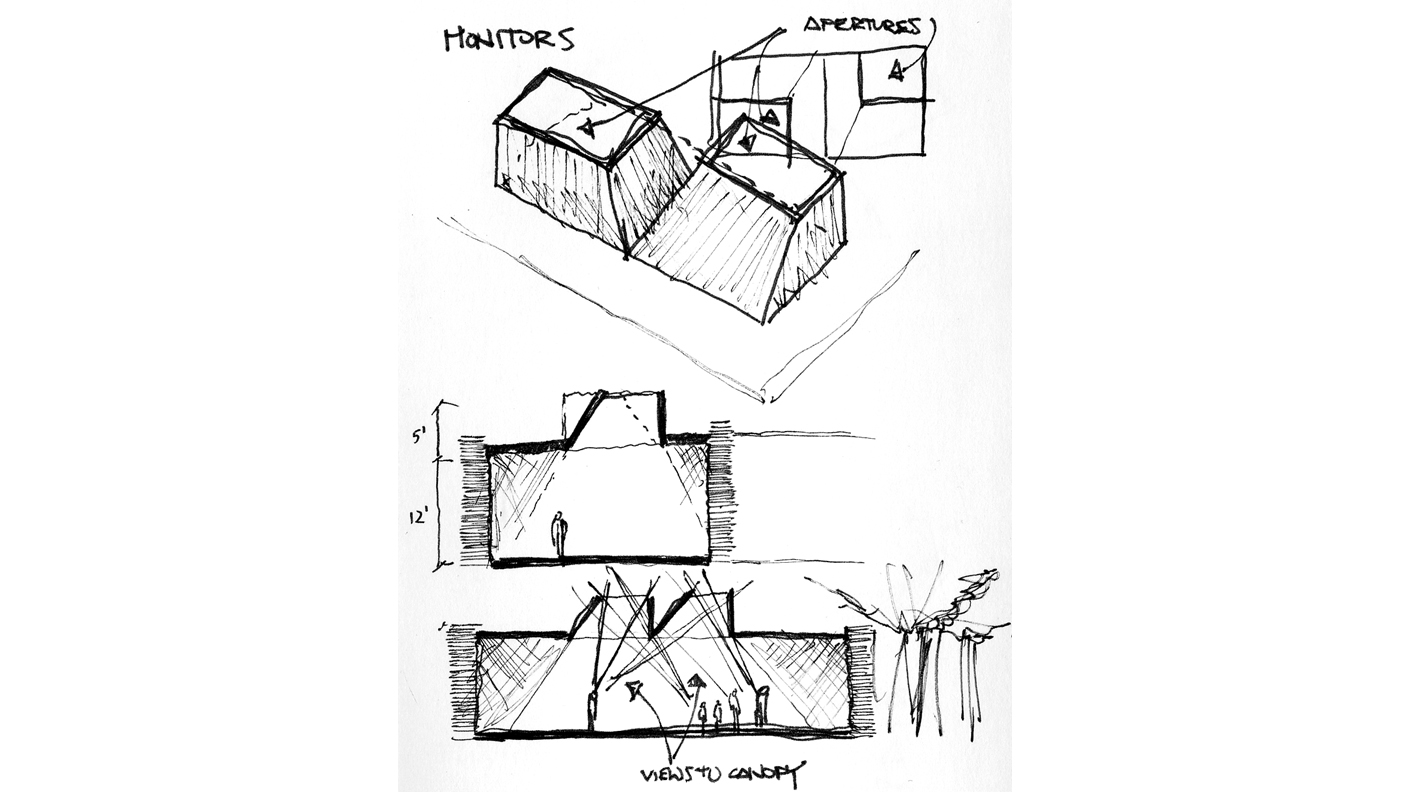 Accumulation: Will Steger Center for Global Climate Change
Winning Entry, Ralph Rapson Travelling Study Fellowship
2007

A proposed Center for Global Climate Change for renowned Arctic explorer Will Steger, this project was the winning entry to the national 2007 Ralph Rapson Fellowship Design Competition by way of a two-part jury process. Using stratification as a starting point, the project investigates how small pieces reveal themselves as part of a much larger entity. The proposed site strategy envisions a porous complex of spaces dwelling within an existing forested landscape.

Embracing the ambiguous transparency of glass, the proposal's materiality visually expresses the Arctic explorations behind the Foundation. Planar walls dividing the program blocks are composed of stacks of recycled glass sheets which both reflect their context and provide clear glimpses beyond when viewed perpendicularly. Individual sheets are manifested in the stratified walls without compromising the overall icy aesthetic of the planes. The ambiguity of these walls is countered by strategic glazed openings that provide views out to the surrounding forest and lake, and light monitors that frame views of the overhead tree canopy.